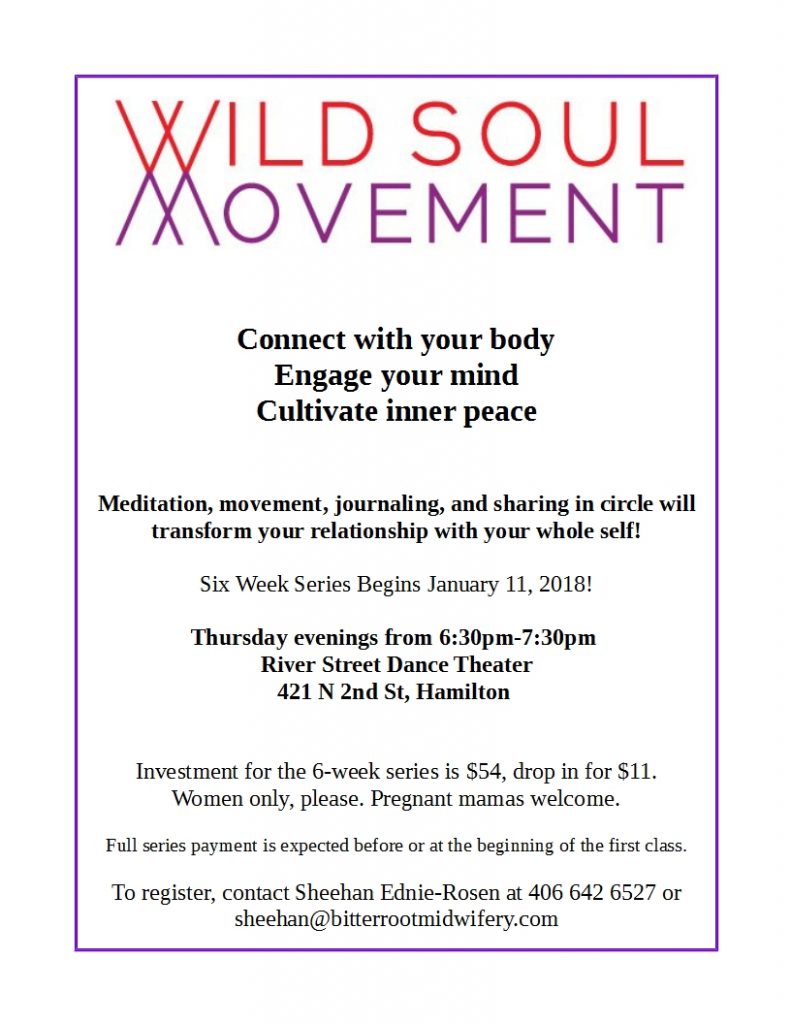 ---
Darby School District Adult Education Class
Wisdom of Women
Jan 27 – Feb 17 / Saturdays 10:00-11:30 am / TBA – Main Street Yoga Studio or DHS Classroom
Let's explore the mysteries of women's bodies. 
Learn how to talk with our girls about menstruation and what is really happening in your body! The Wise Woman will shine as we talk about Menopause.  A guest herbalist will share some specific herbs and other natural remedies to use to support our bodies through these transitions.
Instructors:
Christina Harrell and Sheehan Ednie-Rosen. Christina is 
a birth doula and massage therapist specializing in prenatal work and abdominal health. 
Sheehan is a Montana and Idaho Licensed Midwife and Montana Licensed Massage Therapist with over 20 years of experience working with women and families.
---
New Year Special
Buy 1 get 1 Free!
2 massages for $75
2 ZB sessions for $45
Offer expires December 31, 2017, but sessions can be booked any time in 2018.
Call or email to schedule your first session!
---
Ongoing:
FREE  Postpartum Support and Baby Bistro (breastfeeding support) every 2nd Thursday of the month at 11:30am
FREE Prenatal Support every 4th Thursday of the month at 11:30am
Note:  Both Groups take place at 109 North 4th Street, Suite 104 in Hamilton